Le 18 Juin 2016, par Anthony Perrier

Boosted Boris. That's a name you might be familiar with if you're used to waste your time on social medias. He managed to make a name in less than two years in the automotive community thanks to its quirky and addictive content. If you don't know him, I suggest you to read this exclusive interview we had the chance to get during the famous race of the 24 Hours of Le Mans this year.

How'd you get into the automotive world ?
When I was young and I did not have the age to drive a car , I was a fan of scooters. I was modifying them and was facing others "pilots" in drag racing. Some races have passed, then the organizer asked me if I could help to create a competition dedicated to cars because of my experience in drag racing. Of course, I accepted and now here I am in the car world. Immediately after getting my license, I passed my racing license to drive on the circuit. My first car at the age of 21 was a Subaru Impreza GC8 that I unfortunately crashed. So I bought two Impreza for parts to build a 500 horsepower race car. My girlfriend at the time was not very happy to see that I spent all my time tinkering on my cars so she dumped me and the project 500 horsepower increased to 700 horses since I had more time and money.

What are you doing here, in Le Mans ?
I'm just enjoying this great race and this fabulous track that I consider as the holy grail for any automotive enthusiast. I've never been there but this is a journey I have always dreamed of. Last year, I met Sven at the Nürburgring, a young Carmrade – that's how he call people of his community - who lives right here in Le Mans. I decided to visit him for a week during the race.

Which team do you support during those 24 Hours ?
This is quite a large question. Usually I support people that I know personally, but at Le Mans I don't know any driver. Sven introduced me to the Rebellion Racing Team and I had the pleasure of interviewing them - as you can see in the video -. They were very friendly so I would cheer for them in LMP1. Regarding the LMP2 I support, as a Russian, the Team G-Drive Racing that I know personally and therefore I would be proud if they are victorious. If we instead speak of builders, I would be happy to see Porsche win since I have a special affinity with them because I work at the Nürburgring. Toyota also deserves the victory because they would be the second japanese manufacturer to win 24 Hours of Le Mans after Mazda in 1991. Regarding the GT Pro's teams , I appreciate the fact that Ford is finally back after 50 years, so it would be nice to see them win. Speaking of Ford, I like the fact that they build cars devoted to real enthusiasts during these past years.

With which pilot would you like to meet and have a drink (of Vodka) ?
It's a good question. Certainly the Russian pilots, since we come from the same place. Having said that, I'd like to meet Dominic from team Rebellion because he seems to be a good guy. I was present at the drivers parade in Le Mans - ceremony that takes place the day before the race each year in which the drivers parade through the streets of the city - and I noticed that most drivers were running in the upper classes, the less they paid attention to the public and vice versa. For example, the Rebellion team is very open and the drivers came up to me while I was taking pictures of their cars. Inversely, the most famous drivers in the image of Nicolas Prost and Nelson Piquet Junior - Instagram photo in support - do not seem happy to pose with me and say "yeah he's just another fan". And that does not make me happy, do not take racing too seriously guys ! Come on, it's all about fun !
I give you an exclusive story : last year, the F1 driver Lewis Hamilton participated in the Gumball 3000 driving a Koenigsegg. When he arrived to a hotel-stage that was kept quite secret, there were two boys who had made the move just to meet him. They asked him if it was possible to make a picture with him and Lewis seemed slightly lost since his manager was not around. He finally accepted, so the first boy took a photo and then came the turn of the other. However, the young boy was shaking so much that the final picture was completely blurred. The boy asked him if they could redo the photo and Lewis answered "No, I gotta go." Seriously Lewis ? Only five seconds of your time can help these children realize their dreams.
So there is a message to all racing drivers : No matter if you run in a race against the clock in your city or if you are an F1 champion. Never be rude to your fans as this could be bad for your image.

What do you think of the atmosphere of the 24 Hours of Le Mans ?
It's very exclusive. For example at the Nurburgring I only have a bracelet that allows me to go anywhere, here I have two bracelets from the ACO plus my entrance ticket and I can't go anywhere. Exclusivity is a good thing because it attracts people, this mindset will keep the idea that it is the Holy Grail in automotive event. However maybe they're trying too hard to be exclusive since access for journalists are also very strict. I am here as a guest and I have no press accreditation, so I can film and broadcast whatever I want. If I had a pass like that, I would certainly be allowed to go to certain places but this would require large briefings to tell me what I absolutely do not have the right to make or distribute. Here I can just play the surprised guy and say "Oh sorry guys, I didn't know...". It's important to know that media accreditation does not give you access to the 24 Hours race but only at four hours in the pits and four hours on the track. It's ridiculous when you see that the race lasts a whole day ! My personal message to the organization of this competition : it's good to be exclusive, but do not overdo it.

Tell us about your job, what do you do ?
Only a few people actually know what I'm doing. It's actually a funny story. Just a few years ago I had the chance to goto one of the largest automotive exhibition in Birmingham and one of my friends was present. He works for HKS, the big car tuning company. He introduced me to the CEO of Mitsubishi saying "That's Misha is ... Uh ... What are you doing exactly?". I do a lot of things. I am currently working in Ring Garage - popular garage at the Nürburgring - in which we offer a lot of services. Through the rental car, the racecar support, coaching, on-site accommodation and tourism. We can also move to other circuits to fully meet customer requirements. Small exclusivity for you : I'll send send four or five cars in Portugal for winter and perhaps that I would have the chance to stay there for a few months.
Otherwise I also have my character Boosted Boris, who is my own interpretation of how racing drivers should behave. Auto Sport is for everyone, do not be too serious about it. Today the content related to the automobile always follows the same pattern, that annoying model that shows you what a particular car can do, but it's not entertaining. Why was Top Gear UK so popular ? Because they were playing with cars and they offered their own experience with a particular car. That's what I'm trying to get through Boosted Boris. I have received messages telling me "For us, cars are just cars. They allows us to go from point A to point B, but we love your content because it's interesting and fun". Of course YouTube is not what I would call a job, since I didn't earned any money with the content that I propose.

You are Russian, how is the life there ? Do people drive like crazy as seen on YouTube ?
In France, do you see everyone walking around with a baguette and a bottle of red wine under his arm while singing the Marseillaise ? No, it's just a stereotype and people love stereotypes and they focus on them. It's a vicious circle. Of course these things happen, but there are thousands of other cases where everything is fine ! However people will not stream videos from their peaceful drive without any interest.

Tell me a word beggining with the letter P
Porsche.

Have you tasted the rillettes of Le Mans ?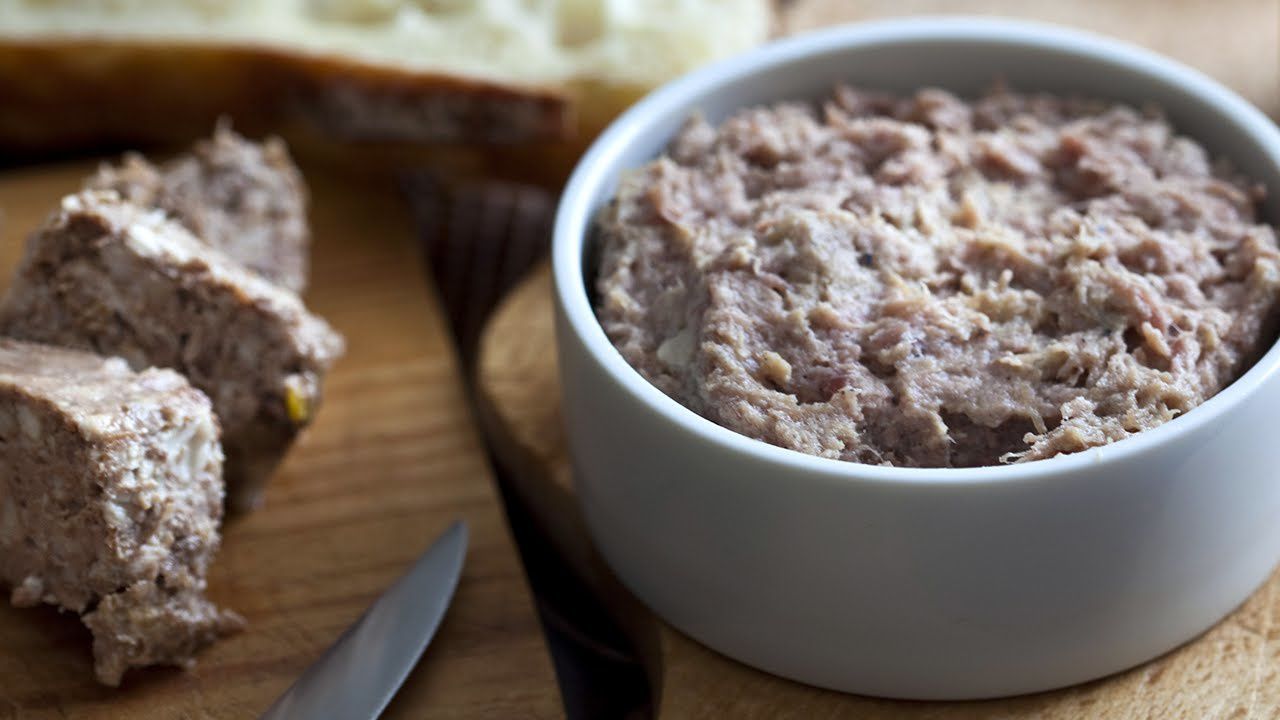 Of course I did ! Two days ago during the dinner, I actually really want to take a box full of rillettes with me in Germany. I told the Sven's mother that she should create a French restaurant at the Nürburgring, there are none and it would be a hit.

What do you eat for breakfast ?
Funny ! If I am in Germany, it is always the same. Two "pains au chocolat" and ham. Sometimes I take rice pudding and it is more or less every day the same. However on Sunday, when the local Lidl is closed I go to an Italian restaurant located near the Nürburgring and I enjoy an omelet.

Have you met Brad Pitt ?
No, I was at the turn of the Tertre Rouge when he gave the start because we had found a great spot and I didn't want to move. I only heard that he was driving on the circuit with an Audi R8 V10, but I didn't know in advance that he would be present.

If you had to create a car, how would it be ?
Actually, I have a car in mind that I intend to achieve by one or two years. I can't tell you exactly what I'm going to do, but you should know that I will be original. This is a recipe based on existing models and swaps... This will be something never seen, I want to play in the originality ! This car will be designed for the "World Series of something" and has nothing to do with the Nürburgring, although I would put it on the circuit and make sick videos.

Why the nickname "Boosted Boris" ?
Only a few people know the history behind the name, actually. In 2013, I was invited to one of the largest in Swedish tuning salons that gathers every year between 80,000 and 100,000 people. I was sponsored by a brand of clothes named Downforce.co which had also its own YouTube channel which was directing an offbeat character called Captain Red Beard. I was their guest during the show and I absolutely needed an equivalent nickname, or even better ! I imagined a character on a trip to Ufa - Russian town -, during which I wore my sunglasses and my famous Downforce.co hat on which was inscribed "Fuel your Soul". We thought it would be nice to adopt a funny name in the style of "Vtec Vladimir" but we already had a Vladimir in the team. I then thought of the name you know now, Boosted Boris, which was adopted. The name Boris is stereotyped from Russia, and people love it. I got a shirt from their collection which included two turbos. The character was born !
Thanks to Misha aka Boris Boosted for granting us this exclusive interview. To find him on the social networks where he is particularly active, I invite you to join him on these different platforms.